Below are the the kaiju godzilla battles in the Heisei series.
Biollante
Powers: Spits acid sap, venus fly trap vines

Origin: A cross between godzilla and a rose, it also has within it a human spirit. In it's first form, it looks like a giant rose. It's final form is pictured below.
King Ghidorah
Powers: lightning beams from mouth.
Origin: Originally a trio of geneticly engineered creatures called Dorats. These dorats were exposed to radiation on Lagos island, and mutated into King Ghidorah.
Battra
Powers: Corona Beams, Flight
Origin: Ancient "Life-Force of the earth". Giant Moth, sorta
like mothra's alter ego. Destroyed the ancient civilization of the cosmos.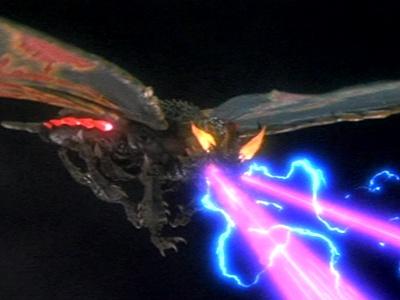 Mothra
Powers: Corona beams from anttaenea, anti-nucular dust, flight.
Origin: Protecter of an ancient civilization called the cosmos.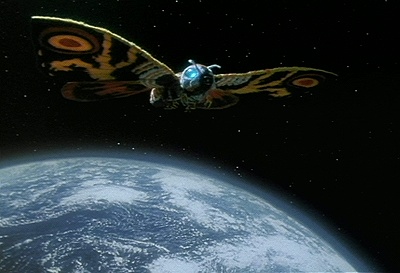 MechaGodzilla
Powers: Plasma Grenade, eye beams, plasma beam from mouth,
shocker cables.
Origin: Robot created to destroy Godzilla by the U.N.